Solutions for Medical Device Manufacturers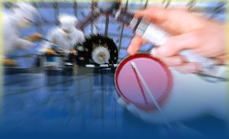 At Thinspring, we understand that compliance activities do not exist in a vacuum and that gaps in Regulatory Information Management (RIM) can substantially impact your company's core business processes. To help your company meet these challenges Our solutions combine the best of Structured Content Authoring (SCA) and Software as a Service (SaaS) technology to provide flexible and responsive submissions solutions.
United States Food and Drug Administration (FDA) - Structured Product Labeling (SPL)
Electronic Medical Device Reports (eMDR) - Individual and Bulk Submissions
Unique Device Identification (UDI) Submissions
Large Volume Global Unique Device Identification Database (GUDID) Submission Processing
eCOPY Submissions
Other Services
Medical Dictionary and Translation Term Management
Auditing and Life Cycle Management
Global Registration and Submission Tracking
Product and Submission Lifecycle Management
Structured Content Authoring Environment Development
Computer System Validation
Offering an end to end collaborative service environment for submissions management, ThinSpring delivers a powerful, interactive solution set.