Solutions for Biologics Manufacturers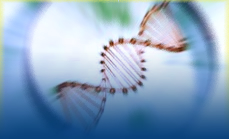 At Thinspring, we understand that compliance activities do not exist in a vacuum and that gaps in Regulatory Information Management (RIM) can substantially impact your company's core business processes. To help your company meet these challenges ThinSpring solutions combine the best of Structured Content Authoring (SCA) and Software as a Service (SaaS) technology to provide flexible and responsive electronic submissions solutions.
United States Food and Drug Administration (FDA) - Structured Product Labeling (SPL)
National Drug Code (NDC) Labeler Code Requests
FDA Drug Manufacturing Establishment Registrations
Identification of CBER-Regulated Generic Drug Facility Submissions
Human Cell and Tissue Establishment Registration & Product Listing
Human Cell and Tissue Establishment Registration & Product Listing Change
Physicians Labeling Rule PLR Content of Labeling (CoL) Submissions
Prescription Drug Listing Submissions
License Blood Intermediates/Paste Label
Licensed Minimally Manipulated Cells Label
Licensed Vaccine Bulk Intermediate Label
Standardized Allergenic Label
Non-Standardized Allergenic Label
Plasma Derivative Listing Submissions
Recombinant Deoxyribonucleic Acid Construct Label
Vaccine Label and Listing Submissions
Lot Distribution Data (LDD) electronic Lot Distribution Reports (eLDR)
Blanket No Change Annual Listing Certifications
Bulk and Drugs for Further Processing Listing Submissions
Risk Evaluation & Mitigation Strategies

REMS Release
REMS Conversion to Shared Systems

Drug Indexing

Billing Unit
Biologic or Drug Substance
Indication
Pharmacologic Class
Product Concept
Risk Evaluation & Mitigation Strategies
Substance
Warning Letter Alert
FDA and European Union (EU) Electronic Common Technical Document Submissions (eCTD)
Biologics License Application (BLA)

Original BLA
BLA Amendment
BLA Supplement
Annual Report
ADPromo to CBER FDA Advertising and Promotional Labeling Branch (APLB)
Periodic Adverse Drug Experience Report (PADER)
Periodic Adverse Experience Report (PAER)
Periodic Safety Update Report (PSUR)
Periodic Benefit-Risk Evaluation Report (PBRER)
Rolling Submissions (Rolling Review)
Grouped Submissions
Other Predicate Rule Required Submissions
Affordable Care Act Drug Sample Submissions (ACA 6004)
Individual Case Study Report (ICSR) Drug Safety Report Submissions
Other Services
Medical Dictionary and Translation Term Management
Auditing and Life Cycle Management
Global Registration and Submission Tracking
Product and Submission Lifecycle Management
Structured Content Authoring Environment Development
Computer System Validation
Offering an end to end collaborative service environment for submissions management, ThinSpring delivers a powerful, interactive solution set.